Office for Quantitative Analyses of Socio-economic Systems, Investments and Resource Use

| Legal Notice | Impressum |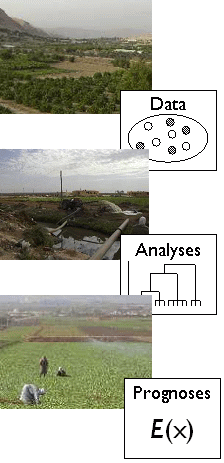 Dear Visitor,
Welcome and thank you for visiting the website of QUASIR. My office provides services in the realm of analyses, evaluation and planning of enterprises and socio-economic systems and impacts from their use of resources.
These pages contain
the description of the services and applied approaches and
the role of these approaches in the framework of evaluation and planning of development and investment projects.
Additional information comprises descriptions and documents that may be helpful in understanding subject matters, regional aspects and the application of methods and approaches.
QUASIR started in September 2009 and the complete configuration of these pages will require some time. Some of the content that will be transfered in the coming month is already accessible from my -> homepage at the University of Hohenheim, Germany.
I do hope that you find what you are looking for and enjoy your visit.
Dr. Heinz-Peter Wolff